Overview of the product spectrum and activities of our firms
The Inandout Distribution GmbH sells various items out of different product categories such as toys, games and electronics, garden– and camping supplies, sports and outdoors, tools, hygiene and personal care, travel utensils, household and kitchen utensils, office supplies as well as pet supplies.
Our subsidiary, the Union Trading GmbH, also sells products of the mentioned categories. If you are interested in sound carriers and other media items, you should have a look at our other companies – the I-DI GmbH and Inandout Records. The following overview should give you guidance on the different fields of activity.
As far as the selection of our articles is concerned, quality is a decisive criterion. In addition, our friendly customer service is at your disposal with help and advice. As you can see, we sell various products from different product categories and are keen to always keep our product palette updated and expand it regularly. Do not hesitate to write us a mail or fill out the contact form below. We are looking forward to your message.
Inandout Distribution GmbH

The most important facts about the Inandout Distribution GmbH:
Found in 1996 in Graz and entry in eCommerce in 1998
Based in Graz, Seiersberg
Serves largest markets worldwide: the US, Canada, Japan, Australia, and many European countries
Product range of 2,5 Mio. items
Product Range:
Toys
Kitchen utensils
Office supply
Body care and cosmetics
Sound carriers (CDs, LPs, etc.)
Electronics
Food supplements
etc.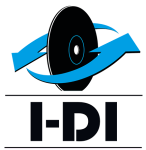 The most important facts about the I-DI GmbH:
Entry wholesale in 2006
A leading specialist in the sales of Image and Sound Carriers
Trade with vinyl records
Product Range:
CDs, DVDs, LPs
Accessories for CDs, DVDs, LPs

The most important facts about Inandout Records
The store was opened in 1996 in the Neutorgasse in Graz
15.000-20.000 records in stock
Meeting point for vinyl lovers
Product Range:
About 2/3 second-hand records and 1/3 new records
nearly every Genre

The most important facts about the Union Trading GmbH:
A subsidiary of the Inandout Distribution GmbH
Based in Graz, Seiersberg
Distribution of trend and lifestyle products in Austria
Various Austrian retail partners
Product Range:
Toys
Electronics
Smartphone accessories
Vinyl record accessories
etc.